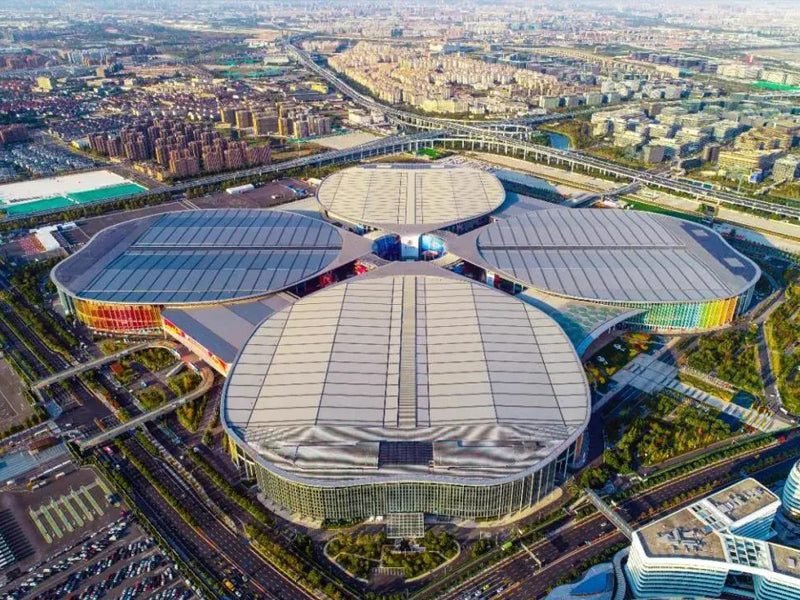 Sino-Sci Health Had New Products Exhibited at 3rd CIIE
The 3rd China International Import Expo (CIIE) were held on Nov.5-10, 2020 at National Convention Center, Shanghai.
Sino-Sci Health International (Hong Kong) Co.Ltd, a branch of Sino-Sci Health International, had new products shown at the 3rd China International Import Expo (CIIE).
The exhibition spot of Sino-Sci Health International was in the Medical Instrument and Supplement area (spot No.: 7.1C03-006). The theme of our exhibition is Together with Zhongke (Sino-Sci), Together with Natural Health.
During CIIE, Sino-Sci exhibited 21 natural health supplement products by both Sino-Sci Hong Kong and Sino-Sci New York. Meanwhile, Sino-Sci heald an international high-tech health new product release at CIIE. You can scan the QR code below for more live information.
The Background of China International Import Expo
In May, 2017, Xi Jinping, Chairman of People's Republic of China, announced at the Belt and Road Forum for International Cooperation that China would start hosting China International Import Expo from the year 2018.
Hosting CIIE is an important strategy for Chinese government to firmly support free trade, economic globalization and open market to the world, which will enhance economic and trade communication and cooperation between different countries, accelerate global trade and economic growth, and stimulate the develpment of open world economy.
The expectation for the 3rd CIIE from people is not only because it is the 1st national expo with the theme of importation, and is an indicator of China's open policy to the world, but also is because the special "oriental meeting" will help establish the collaboration and win-win platform for corporates from all over the world during the harsh economic collapse caused by COVID-19 pandemic.
Spotlights
A Gathering of Fortune Global 500 Companies
According to the CIIE official website, during the 3rd CIIE, there were over 240 Fortune Global 500 Companies onsite, of which the number of global medical instrucment corporates in the medical exhibition area doubled compared to the 1st CIIE. The top 10 pharmaceutical companies and the top 14 medical instrument companies in the world attended the expo.
A Gathering of 1st in China, 1st in the World
Hundreds of new products, technologies and services were exhibited for the first time in China and the world. This is the most emphasized opportunity for international corporates. During this year's pandemic and economic collapse, the 3rd CIIE was successfully held, indicating the determination of China to establish a new development framework that mainly focuses on domestic giant loop and also enhances the co-evolution of domestic-international dual loop. Meanwhile, the 3rd CIIE also energized the global economy for its renaissance.