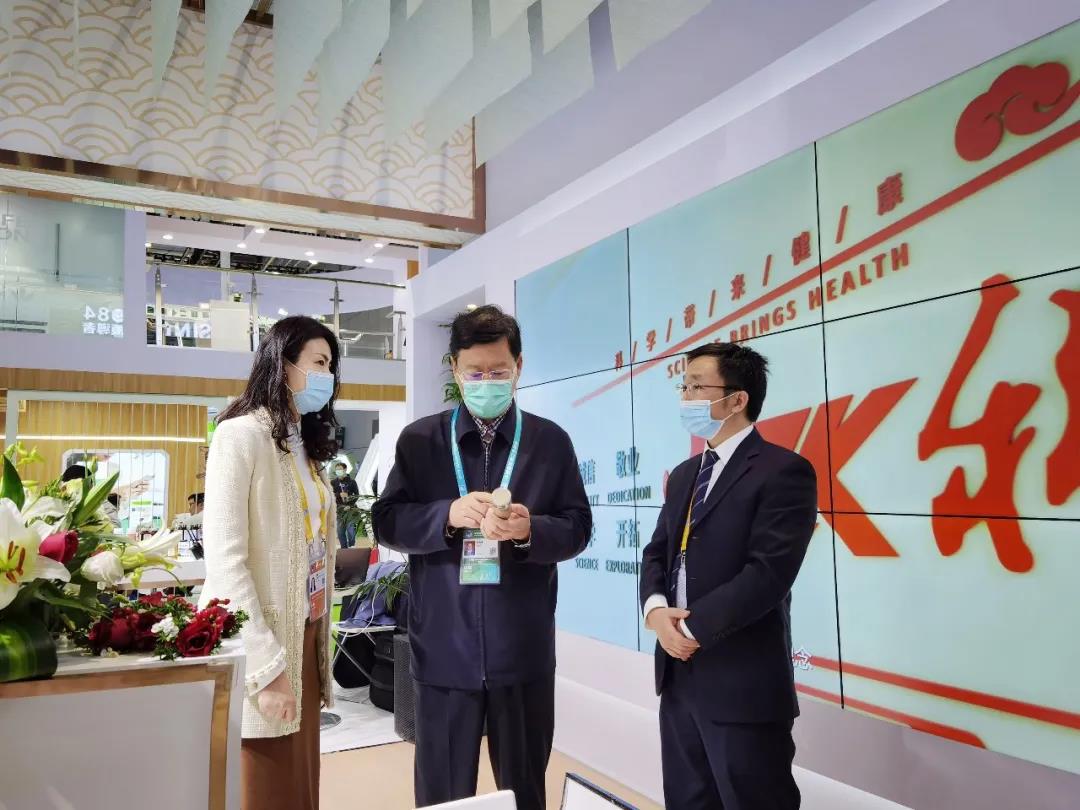 Focus on the 3rd CIIE: A Tremendous Series of New Products by Sino-Sci
As the 3rd China International Import Expo ended at the National Conventional Center (Shanghai), there was a total of 21 products exhibited by the Hong Kong & New York Branches of Sino-Sci Health International, Co. Ltd. The Sino-Sci products were paid great attention to by on-site visitors, higher officials and mass media. Now let's take a look!
A Lot of New Products
CIIE is the only national expo in the world with the theme of importation, gathering Fortune Global 500 and other major companies, hundreds of new products, technologies and services.
On November 6, Sino-Sci held the on-site International New Product Release, with our products for sale in the United States, Canada and the Asia-Pacific area.
Attention from Higher Officials
On November 6, Qinhu Zhu and his group visited the Sino-Sci spot representing Market Supervision & Management Administration, Jiangsu Province. He learned a lot about the international products of Sino-Sci, and enterprised Sino-Sci for a brighter future.
On November 8, Jing Hua, Ming Ding and their group visited the Sino-Sci exhibition spot representing the City of Nanjing, as well as Nanjing Association of Industry and Commerce, who spoke highly of the success of Sino-Sci in holding our CIIE exhibition and new product release.
On November 8, Yong Yan, vice president of Hong Kong Zhongshan Co. Ltd, visited Sino-Sci spot with his group.

Modernation and Globalization of Chinese Herbs Caught the Eyes of Mass Media
Sino-Sci had our name seen in the local mass media.
Sino-Sci had our name seen in the international mass media.
The national mass media (health.people.cn) gave us a 5-minute interview of our exhibition spot as an indicator of modernization and globalization of Chinese herbs in the medical exhibition area.
Peng Feng, CEO of Sino-Sci Health International, was also interviewed on site at the 3rd CIIE.
China is being watched by the world as it brings the new era into brightness. Sino-Sci utilized the advanced, open platform of CIIE to co-create, co-establish and share values with our international collaborators, and bring top-ranked natural health products and services to Chinese customers to carry out the idea of "Healthy China". Meanwhile, Sino-Sci also guides the high-quality development of Chinese herbal medicine and Big Health industry, to realize the globalization and modernization of Chinese medicine, as well as the domestic-international dual loop.